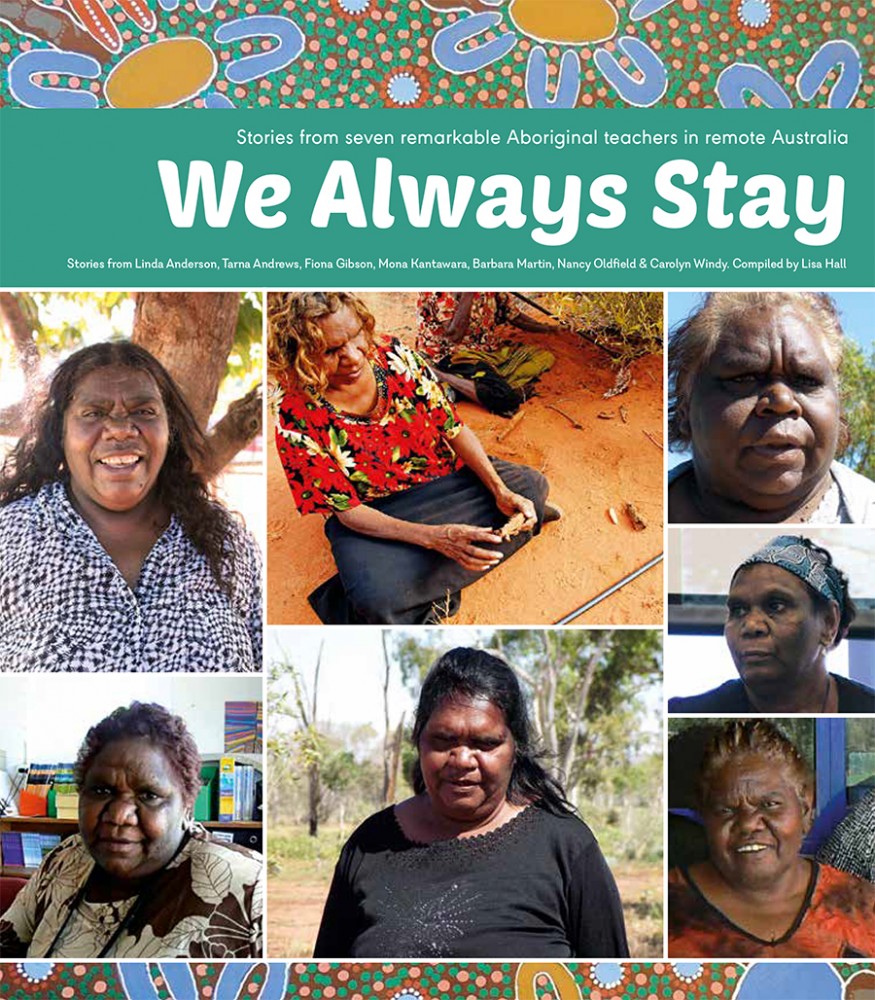 Seven Aboriginal teachers from remote central Australian communities have documented their education journeys in We Always Stay, to be launched tomorrow at the Central Land Council.
The teachers, all women, have all worked in their community schools for more than 30 years and beat significant odds in order to qualify in their profession.
They co-wrote the book with Lisa Hall from the Batchelor Institute to raise awareness of the achievements of Aboriginal teachers, the barriers they face and to encourage aspiring teachers to follow in their footsteps.
"I hope people can hear my story and how people helped me, all the community people… how my family helped me," said Fiona Gibson who has taught at Nyirrpi, a small community five hours northwest of Alice Springs.
"Then community people can see it for themselves and start thinking 'we might ask to study' because our community needs more Yapa [Aboriginal] teachers."
Linda Anderson, from Papunya, said "I think it is really important to have Anangu [Aboriginal] teachers in our classrooms because they know the culture from the inside".
Ms Anderson's career exemplifies how, with the right support, bi-lingual and bi-cultural local teachers can make an enormous contribution to both their communities and their non-Aboriginal colleagues, who rarely stay long out bush.
"Kardiya [non-Aboriginal] teachers are just visitors. We are the ones who will always be here, teaching our kids," said Barbara Martin from Yuendumu.
Ms Martin and three of her co-authors are members of the CLC's Warlpiri Education and Training Trust (WETT), a community development program which funded the book from gold mining royalties.
CLC director David Ross, an early champion of the WETT, will launch We Always Stay on Thursday, 22nd March from 4:30 – 6pm at the CLC's North Stuart highway office in Alice Springs.
We Always Stay is available from www.batchelorpress.com for $35.