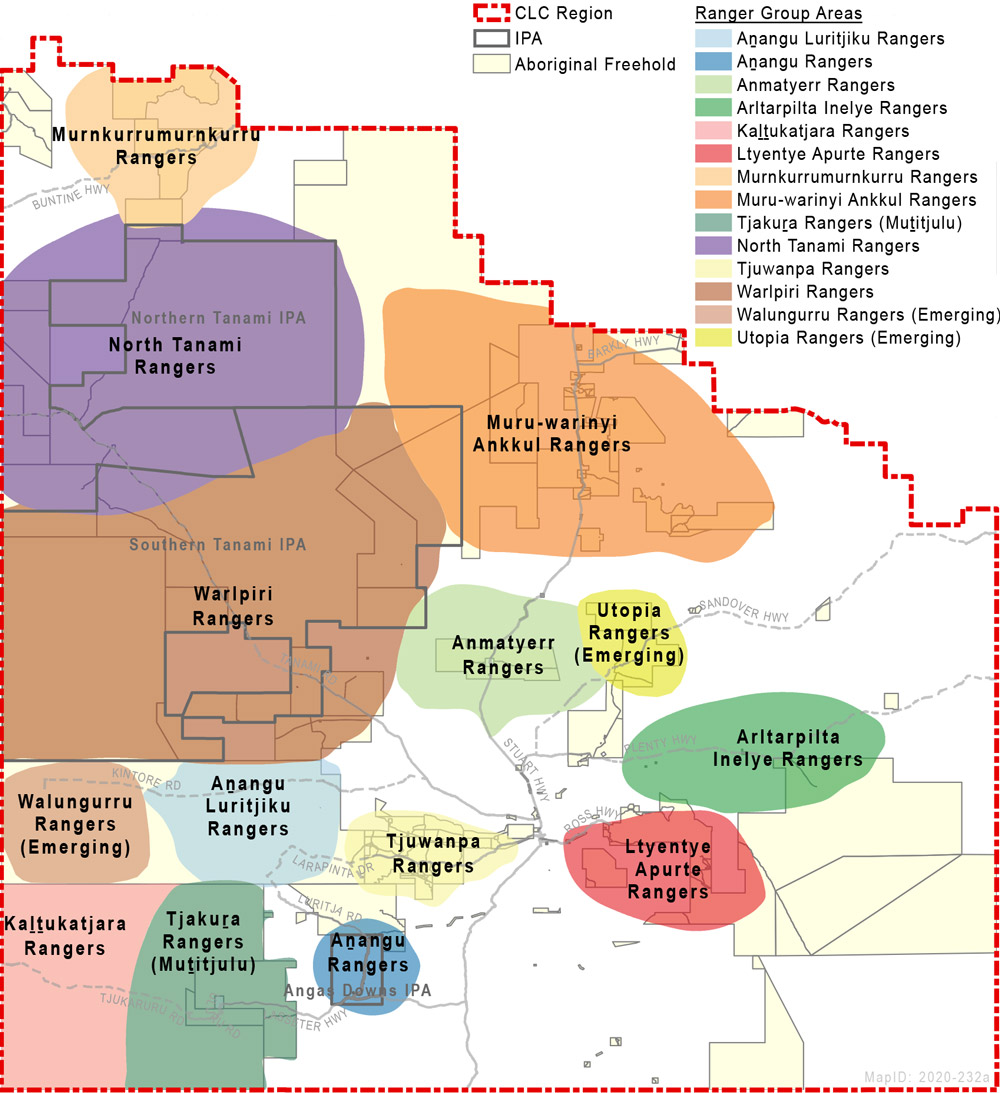 More than 90 Aboriginal women and men are working as rangers on their land, thanks to our popular ranger program – one of Central Australia's most successful Aboriginal employment initiatives.
The program delivers significant benefits to the rangers themselves, traditional owners of the land and the nation. It helps traditional owners to care for country while passing on knowledge and skills to their young people. It offers employment and training in remote communities where there are few jobs, building the rangers' capacity and confidence. And, by protecting native animals and plants and managing weeds, fires and feral animals across four large indigenous protected areas (IPAs), 32 Aboriginal Land Trusts and on neighbouring national parks and some pastoral properties, the rangers preserve biodiversity and provide other valuable environmental services to the national conservation estate.
The National Indigenous Australians Agency and the Indigenous Land and Sea Corporation are the primary funders of our ranger groups, through the Working on Country and Real Jobs programs: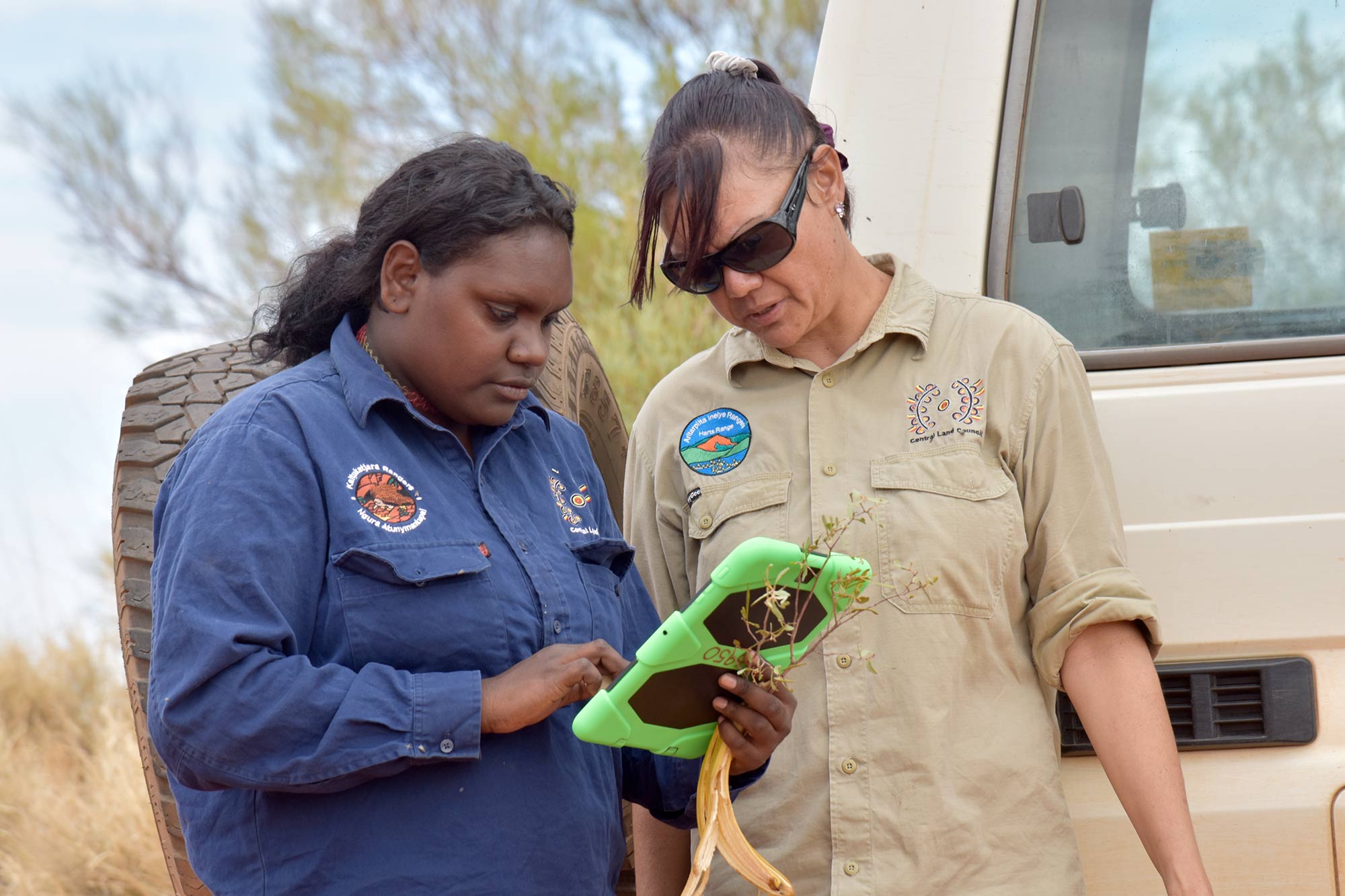 Ranger work is diverse. Rangers protect cultural sites and waterholes, survey and conserve threatened species, mitigate erosion and manage fire. They are often the conduit, or in fact the repository, for senior traditional owners' ecological and cultural knowledge passed to the next generation.

Our rangers also carry out fee-for-service work, in national parks and rehabilitating mine sites, for example. These short-term contracts prepare our rangers to take advantage of larger commercial opportunities.

Our program builds the skills, knowledge and confidence of the rangers should they wish to pursue other, related employment opportunities.
We ensure that each ranger receives accredited training in a wide range of skills, like all-terrain vehicle and chain saw operation, handling weed killers and providing first aid. And we train them in additional, specialist skills, such as welding, fire management and heavy machinery operation. All rangers take Certificate II or more advanced courses in conservation and land management. When we can secure funding, we offer them literacy and numeracy training too.
Ranger mentors help our rangers remain in work through setting up bank accounts for their salary and managing finances, to work readiness and performance management support.
Our annual ranger camp brings existing and emerging CLC ranger groups together for intensive sessions, in snake handling and construction industry training, for instance, and to network with rangers from outside our region.
Annual ranger program reports and a regular stream of remote community newsletters track the rangers' achievements and engender a high level of support for and participation in the program. The broad range of social, cultural, economic and environmental benefits the program delivers has been acknowledged by government agencies and research institutions, as well as our constituents. The program's success generates ongoing demand for new ranger groups and more ranger jobs in communities across our region.
An interactive map of our ranger group locations is here.