GRANITES MINE AFFECTED AREA ABORIGINAL CORPORATION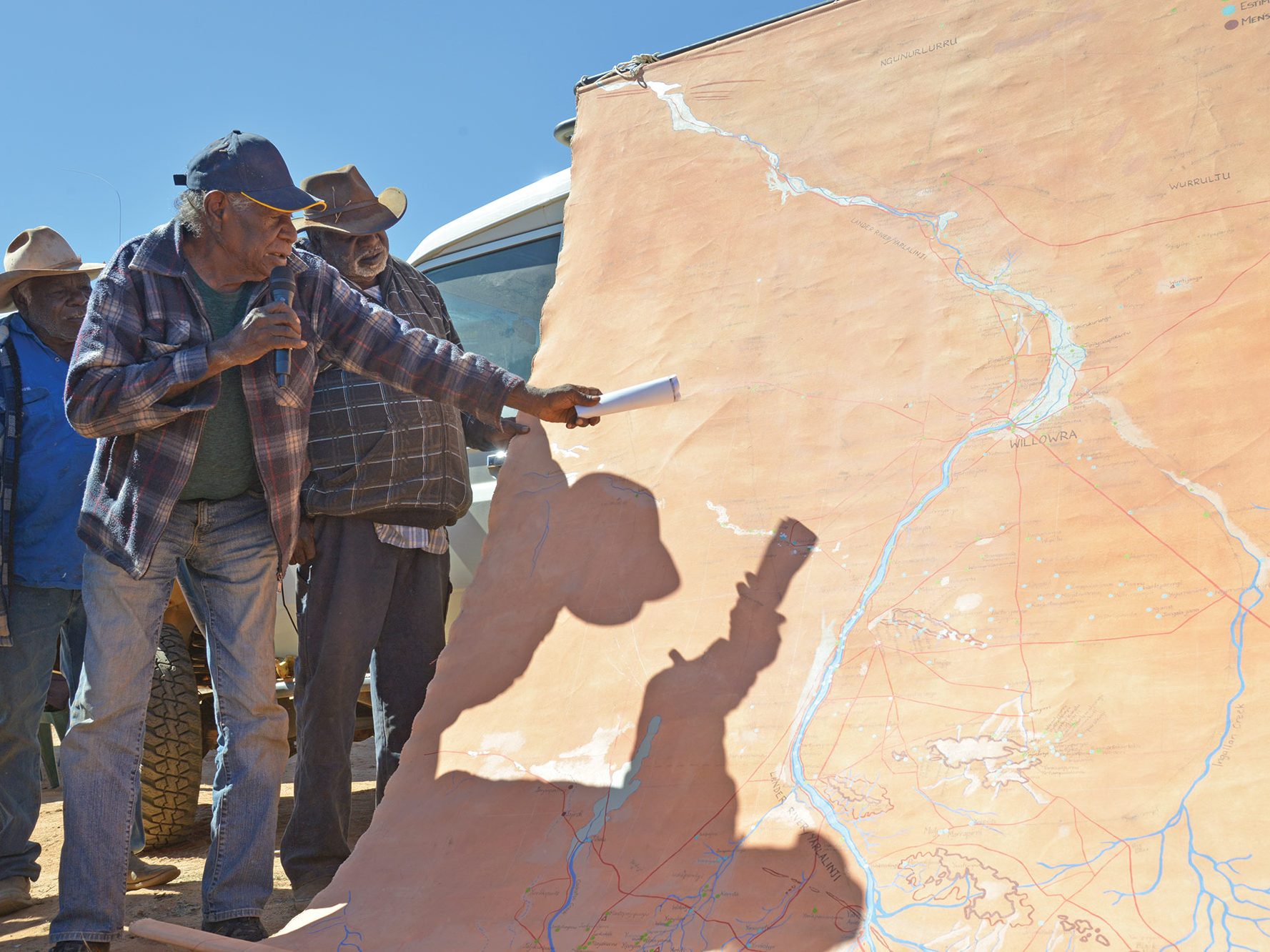 The Granites Mine Affected Area Aboriginal Corporation (GMAAAC) channels the largest income stream of our community development program. The funds compensate nine Tanami communities for the social impacts of the Tanami/Granites gold mines.
The CLC's Aboriginal Associations Management Centre had supported the GMAAAC since 1991, but our community development program was better equipped to bring sustainable community benefits consistent with the corporation's rules and objectives. So, in 2008, it was added to our suite of groundbreaking community development projects.
Residents of the nine affected communities together elect 18 GMAAAC directors and a committee in each community to make funding decisions. We facilitate these processes and help the committees select and contract project partners and improve their governance capacity. The corporation invests half its annual income in community-driven measures to address housing and other infrastructure, health, education, cultural, essential service, employment and training needs, and Aboriginal self-management imperatives. It invests the other half for initiatives after 2040, when Newmont expects to close the mine complex.
Between 2008 and 2021 the corporation spent more than $64 million on no less than 1050 community benefit initiatives.
Yapa workers employed through these initiatives help to advance community priorities such as the Yuendumu men's museum development, ceremony ground work, cultural mapping done in detail around Willowra, music programs and cultural festivals. In education, the GMAAAC supports school nutrition, Warlpiri language resources and school pastoral care. It funds infrastructure such as a water park in Lajamanu, school upgrades in Yuendumu, outstation improvements, road grading and the Yuendumu swimming pool. Creatively combining information technologies with land management and language support, the GMAAAC also funded the Northern Tanami Digital Storybook , a bilingual online management plan for the Northern Tanami Indigenous Protected Area.