NT PARKS RENT MONEY PROJECT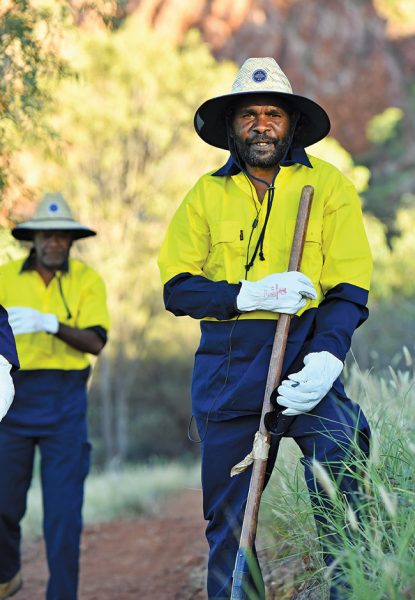 The Northern Territory government has handed 16 parks, conservation areas and historic reserves in our region back to their traditional owners. In return, they granted 99-year leases over all locations so they could jointly manage them with the government.
In 2010 our council resolved that all rent, camping fees and other income generated from the parks be used for community benefit. We have helped the traditional owners to establish adaptable governance arrangements and to plan and implement activities aimed at achieving broad social, cultural and economic benefits.
Since 2010 traditional owner groups have invested over $15 million in more than 330 community benefit initiatives. Most projects aim to 'look after country', typically by funding outstation infrastructure and cultural and language maintenance activities. Both allow traditional owners to spend more time on country. Other projects support education.
The project has paid for local Aboriginal people to build a walking and cycling trail between Emily and Jessie Gap near Alice Springs and a large meeting shelter in the Watarrka National Park. These activities promote awareness of the parks' cultural values, offer the traditional owners a comfortable space to gather at the park and lay the groundwork for future tourism enterprises.
In 2021 the traditional owners of Jessie and Emily Gap won the KPMG Indigenous Land Management Award for their walking and cycling trail.