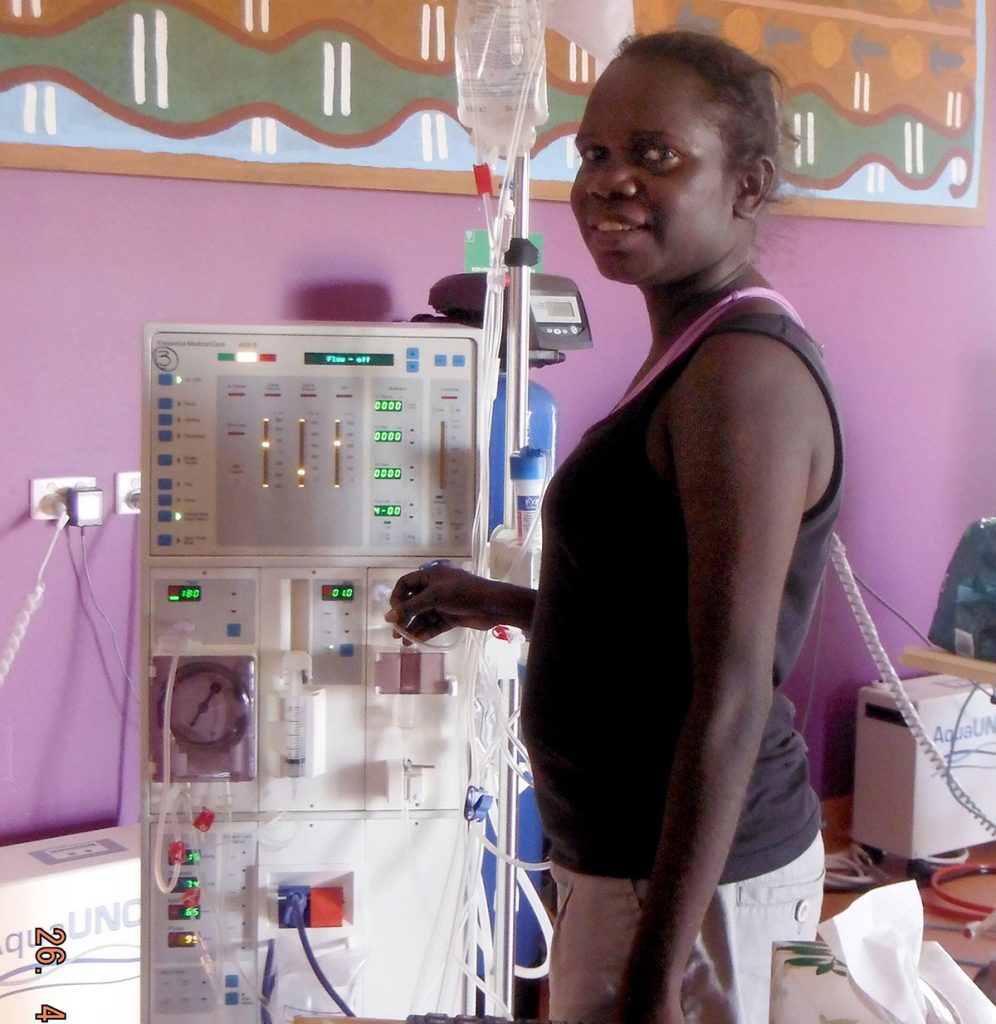 The Tanami dialysis project delivers much needed health services to Yapa (Warlpiri for Aboriginal people) kidney disease patients.
It started in 2008 as a partnership between the Kurra Aboriginal Corporation and the Western Desert Nganampa Walytja Palyantjaku Tjutaku Aboriginal Corporation, better known as the Purple House.
The organisations wanted to address what has been described as a kidney disease epidemic in Aboriginal Australia.
Kurra's members are traditional owners of Newmont Goldcorp's Tanami/Granites mine complex. Kurra has invested more than $4 million from its mining agreement with Newmont Goldcorp to build and run remote dialysis clinics in Lajamanu, Yuendumu and Balgo. The income also funded mobile renal unit visits to Willowra and Nyirrpi.

Our monitoring and evaluation shows this project has significantly improved the wellbeing of kidney disease patients from these far-flung, desert communities.