Matched Funds Trial makes Community Development program fairer
Every community and traditional owner group in our region can benefit from additional investment from the Aboriginals Benefit Account in community-driven projects.
The $9 million investment provides an incentive for more communities and outstations to join our program.
Most of the program's income comes from the Granites gold mine in the Tanami and flows to the northwest of our region.
East of the highway and in the southwest where communities have less income we support far fewer community development projects and they are smaller.
It's these areas that are getting a leg up during the three-year matched funds trial.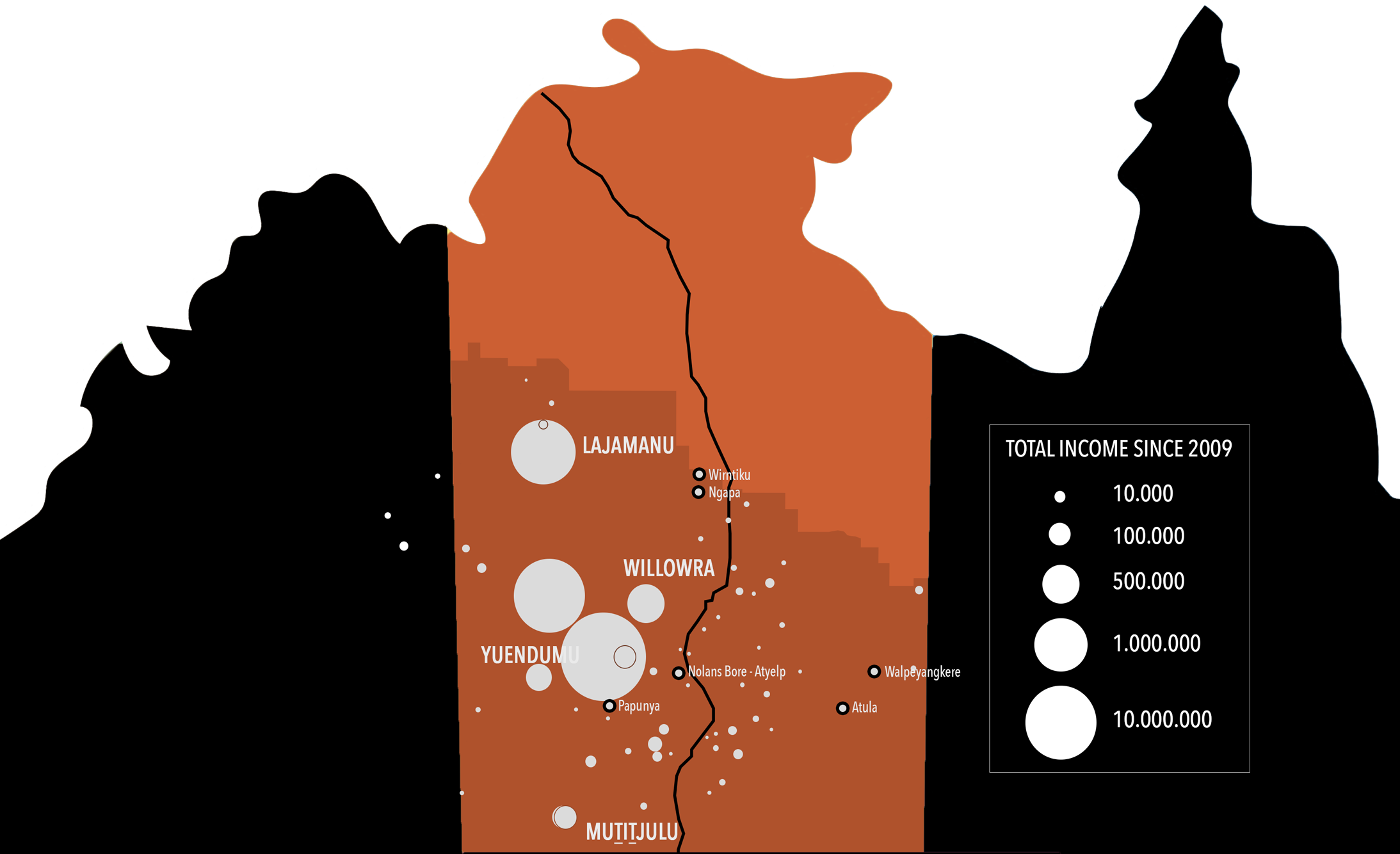 Who is eligible?
In 2020 our executive committee endorsed rules aimed at spreading the benefits from the trial as widely and fairly as possible.
Only groups that invest new income from land use agreements in community development projects will be eligible for matched funds.
This includes groups that get mining exploration compensation and communities that get annual lease payments, also known as 'section 19' income.
Groups that already invest big in community development, such as the Granites Mine Affected Areas Aboriginal Corporation, the Kurra Aboriginal Corporation and the traditional owner groups who receive rent for the Uluru—Kata-Tjuta National Park and NT Parks, are doing very well and don't need the extra funds.
To ensure that the money helps as many groups as possible the executive agreed that no group can receive more than $150,000 in matched funds.
Groups must also put aside at least $50,000 of their income from land use agreements for community development before they can get any matched funds to top up their investment.
Matching annual income such as community lease payments will allow communities to significantly increase their community development funds during the trial.
This will allow them to plan and implement bigger and more long-lasting projects with the CLC's community development team.
For example, a community that invests all of its annual $100,000 lease income in community development can double its money thanks to the matched funds.
A minimum matched funds amount of $50,000 per year ensures that communities with minimal lease incomes can more than triple their investment.
A good example of this is a community that gets only $20,000 per year and decides to save it up for three years.
The community becomes eligible for an additional $50,000 per year, ending up with $210,000 for community projects.
The trial, which will be independently evaluated, follows almost 15 years of advocacy for government co-investment in our community development program.
It's a win-win for our newest groups
Among the groups who will benefit from the trial are the growing number of traditional owner groups negotiating exploration, mining and other land use agreements who want to use the resulting income to develop their communities.
Between 2011 and 2020 we have helped 20 groups to start community development projects, many supporting outstation residents.