Developing communities creates jobs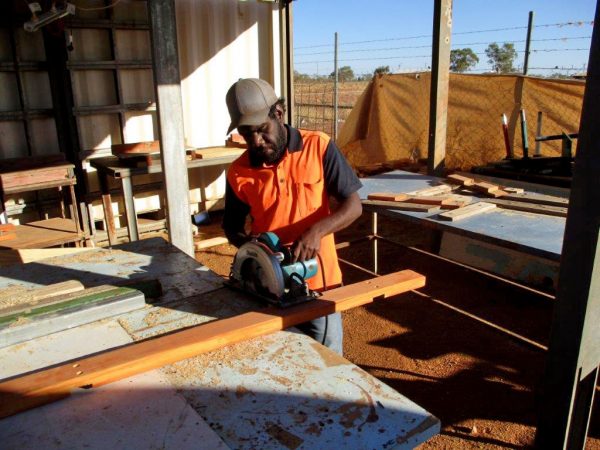 Some say Northern Territory land councils should now do economic development not community development. We say – and show – it's not one or the other. Community development generates good local employment, if done properly.
Take the Alpurrurulam church.
Alpurrurulam is very remote, nearly 640 kilometres northeast of Alice Springs on the NT–Queensland border and jobs are scarce.
Alpurrurulam committed nearly $500,000 to build the church from compensation paid by the Commonwealth for seizing this community's land, among many others', during its so-called Intervention in 2008.
On the community's behalf, we engaged Ben Olschewsky, a builder fortuitously based there. He then employed eight local men, 40 per cent of the necessary workforce, doing everything from surveying the church site, to boxing and pouring the slab, welding the structural steel, and fitting panels and flashings.
'They stuck at it, learned a lot and are proud that they have done something big,' said community leader Maxie Ray.
Completed in late 2015, the church's local workforce now has transportable skills. Jackie Mahoney's son Mitchell is transporting his. 'He got a decent job after that, in NSW,' said Mr Mahoney.
Yet their skills, and confidence applying them, are also in demand closer to home.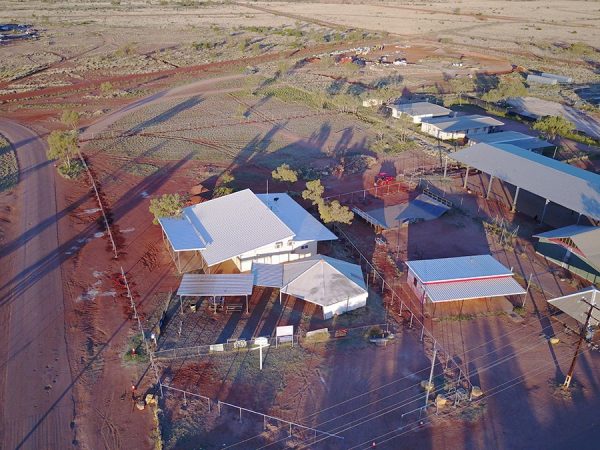 Next, Alpurrurulam invested $27,000 additional lease money in tools and materials for twelve locals to handcraft pews for the church.
'We are filled with pride when our families use the church furniture,' said local worker Leo Petrick.
Supervisor of the pew works, local Rohan Webb, said: 'Other communities want to learn how to make this furniture and carpentry. We're keen to show them.'
In 2018–19, 475 Aboriginal people across the CLC region worked more than 36,000 hours on projects they funded with royalty, rent, leasing and compensation income via the CLC's community development program. This was double the previous year's.
Communities investing more of such income in projects that benefit them is far from simple. They are seeding remote economies, with our support – and not just through infrastructure spending.
The Warlpiri Education and Training Trust, or WETT, funded more than 5,000 hours of work in its four remote communities in 2018–19. Some of this work, in playgroups for instance, requires formal qualifications, like the Certificate II in family wellbeing. And Willowra's Barbara Williams, for one, is up for it, ready to take up the expanding opportunities.
'Through the training I now have more understanding and knowledge to help the children and can move up to the next certificate,' she said.
Meanwhile, mining compensation income has paid to employ and train Shaquille Presley as a lifeguard at the Yuendumu pool.
'I like it here,' Mr Presley said. 'I've learned about the pool tests, putting chlorine in and also keeping the kids safe.'
His is another good job and skill set among the many now coming from our community development.