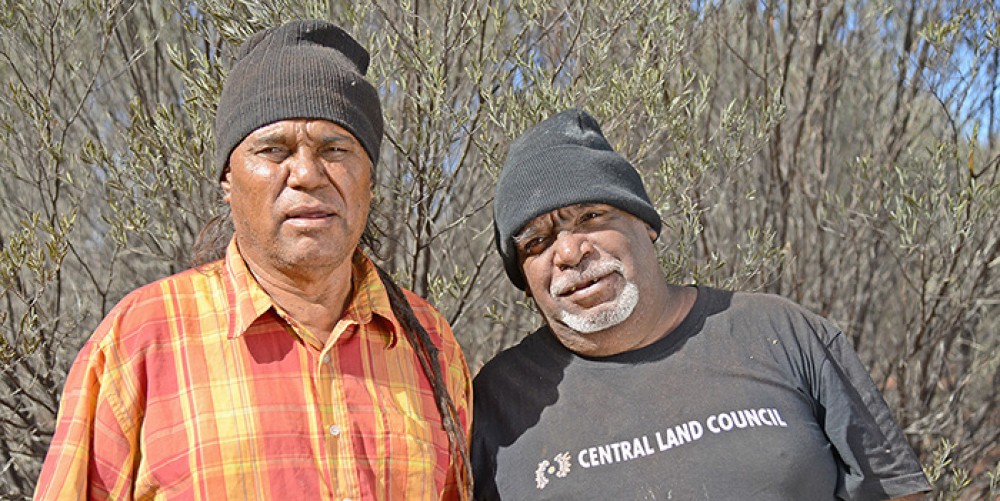 Central Land Council delegates today re-elected Francis Kelly and Sammy Butcher as chair and deputy chair respectively and condemned proposed changes to the ABA Advisory Committee.
Mr Kelly, a film maker from Yuendumu, beat his closest rival for the position of chair, Sid Anderson from Papunya, by 53 to 31 votes.
Papunya musician Sammy Butcher was re-elected deputy chair with 47 votes, while runner-up Michael Liddle received 38 votes at the CLC meeting at Yulara Pulka near Uluru.
"I'm very grateful to the delegates for allowing me to finish the job I began in 2014," Mr Kelly said.
I'm looking forward to working closely with the CLC executive and the staff, especially Mr David Ross, our director."
The newly elected nine-member Executive Committee are Ngarla Kunoth-Monks, Norbert Patrick, Teddy Long, Sid Anderson, Michael Liddle, Leo Petrick, Jasper Haines, Sammy Wilson and Owen Torres.
Elected delegates from 75 remote communities and outstations across the south of the Northern Territory also elected members for the Aboriginals Benefit Account (ABA) Advisory Committee.
They elected five members even though the federal Indigenous Affairs Minister plans to cut two of the CLC's ABA Advisory Committee members from November 2016, and add two hand-picked experts.
The delegates condemned the plan as an erosion of Aboriginal control over the expenditure of the royalties-equivalent-funded ABA community grants program.
"The minister already has the final say and often overrules our advice. It's time he handed responsibility for Aboriginal money back to the elected representatives of Aboriginal people," said Mr Kelly, a former ABA Advisory Committee member.
"Aboriginal voters in the Territory will not stand for more top-down control over income they want to use to strengthen their communities. It should be our priorities that count, not the governments'."
Council, which has reserved two of the five ABA Advisory Committee positions for female delegates, elected Valerie Martin, Barbara Shaw, Phillip Wilyuka, Harry Nelson and Kelvin Morrison.
ABA Advisory Committee members and CLC delegates serve three year terms.
The CLC election was carried out by the Australian Electoral Commission.