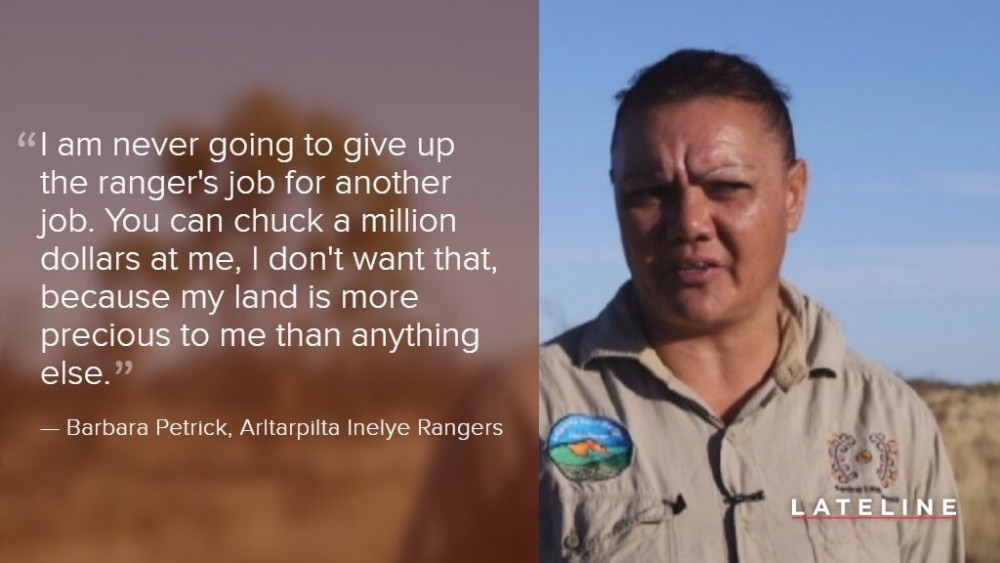 The Central Land Council has welcomed opposition leader Bill Shorten's promise to double the number of indigenous ranger jobs if Labor wins the federal election.
"Today's announcement backs one of Australia's biggest Aboriginal success stories," said CLC director David Ross.
"It's a sound investment in our future generations, our shared environment and a long overdue example of politicians listening to Aboriginal people when they tell them what's working."
"Voters in remote communities no doubt would like to hear whether the Prime Minster also has more jobs and growth to offer them than working for the dole," Mr Ross said.
He said the CLC is examining the detail of the announcement to determine whether it means ranger jobs in the southern half of the Northern Territory will increase from currently 100 to 200 if Labor wins the election.
"We hope that it will allow us to respond to increasing community demand and environmental need for more ranger jobs and double the number of CLC ranger groups in our region from currently 10 to 20 groups within the next three years."
"There's never been a more exciting time to be a ranger or a school kid in a remote community," said Benjamin Kenny, co-ordinator of the CLC's Kaltukatjara rangers in Docker River near the Northern Territory/Western Australian border.
Mr Kenny flew to Canberra late last year to lobby politicians for more ranger group funding.
His team of only six rangers operates on the smell of an oily rag to manage threats such as feral animals, weeds and fire across the five million hectare Katiti Petermann Indigenous Protected Area.
Australia's newest IPA completely surrounds and dwarfs Uluru Kata Tjuta National Park.
"The men and women in our group are really happy about the announcement because it means more of their families can get proper jobs and training looking after country, together with our elders and children."
"Most of our kids want to be rangers when they grow up. That helps to keep them at school but until now their chances of landing a ranger job have been very limited because there are so few of those jobs," he said.
Mr Kenny said the CLC's ranger program is so popular because it has been developed with Aboriginal people and combines the latest science with Aboriginal ecological knowledge.
"Our ancestors have worked on this country for thousands of years to protect it and look after it.
They were rangers before our time and everything that we are doing today is the same as what our ancestors have done."
The CLC has called on Mr Turnbull to match Mr Shorten's promise.
Related story : ABC Lateline story broadcast on 26/05/2016