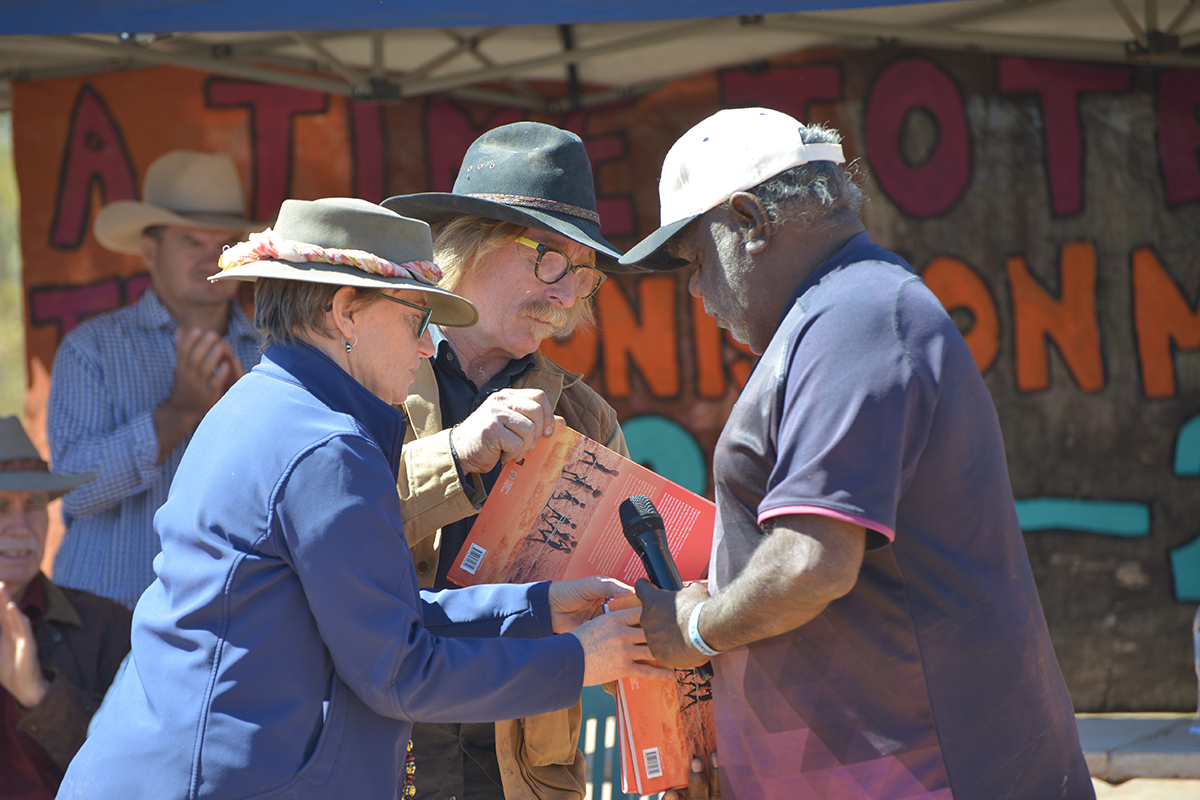 Families affected by the Coniston Massacre from around Australia have tonight gathered at a meeting of the Central Land Council outside Yuendumu, getting ready to remember the innocent men, women and children killed during a series of massacres in 1928.
Early tomorrow morning they will travel to the remote outstation of Yurrkuru (Brooks Soak), approximately three hours north west of Alice Springs, to commemorate with songs, dances, speeches and prayers the 90th anniversary of the killings.
Yurrkuru is the site of the murder of the dingo trapper Fred Brooks which triggered the revenge parties led by Police Constable George Murray between August and October 1928 that have become known as the Coniston Massacre.
The families of an estimated 100 murder victims are planning to speak at the event, alongside members of Constable Murray's family and political leaders such as Senator Patrick Dodson and NT Chief Minister Michael Gunner.
"We expect up to 400 people to join us for a chance to share the truth about our colonial past with the families of the victims and the murderers," said Central Land Council chair Francis Kelly.
"We want everyone to know that these massacres didn't happen during some distant past but 10 years after the end of the First World War," Mr Kelly said.
"We remember those who lost their lives in that war every year, in every town around Australia. We have a special public holiday for it and lots of memorials everywhere," he said.
"What about our fallen loved ones?"
Their families unveiled a plaque at Yurrkuru in 2003 and plan to call for annual events commemorating the massacres and for interpretive signs at the many massacre locations.
They also want all school children to be taught about the frontier wars.
Mr Kelly, one of the creators of the documentary Coniston which will be shown at the CLC meeting tonight, said he is particularly pleased to welcome students from surrounding Aboriginal communities to the commemoration.
"Until all Australians know about the crimes committed against our families we can't move forward as one mob, one country," he said.
"Other countries with murderous pasts have managed to come together by speaking the truth. If they can do it, why can't we?"
Truth telling, along with agreement making and an Aboriginal voice to parliament, is a theme of the Uluru Statement from the Heart.