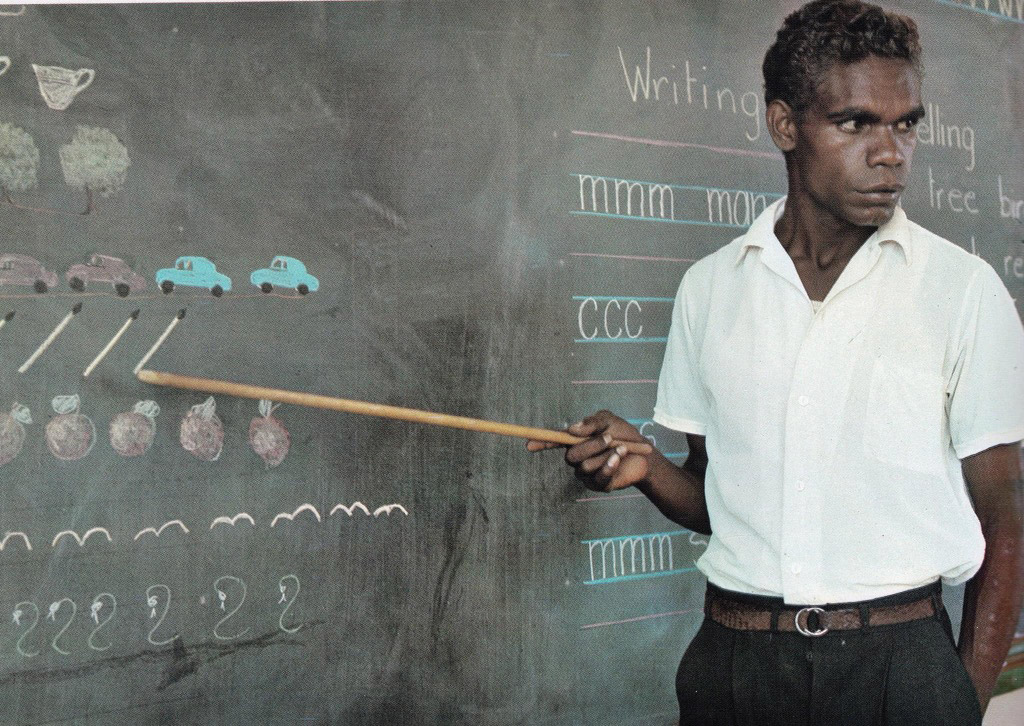 Harry Jakamarra Nelson had planned to sit down with Land Rights News for more than a year to talk about his long and distinguished life as one of the nation's land rights pioneers.
Sadly, an accident, followed by long months in hospital in Adelaide and Alice Springs, forced Jakamarra to postpone the interview several times and, in the end, the man who gave so generously of his time and knowledge all his life simply ran out of time.
He died surrounded by his loved ones in Yuendumu at the start of February. His family has given the Central Land Council permission to publish this tribute to its executive member and long-term delegate.
"Jakamarra was a land rights champion of the first order and commanded enormous respect," CLC chief executive Joe Martin-Jard said. "He often described himself as 'a CLC man through and through'."
That sentiment expressed by CLC chief executive Joe Martin-Jard aptly sums up the life and career of Jakamarra Nelson.
Born on Mount Doreen Station, Mr Nelson was six years old when his family was moved to Yuendumu, a welfare ration depot, around 1946. He was the fifth of nine siblings and his father had four wives.
Even though he only attended the community's school until grade five, he benefited from many extra lessons by Baptist missionary Tom Fleming.
"I was lucky," Jakamarra recalled in the CLC's oral history collection Every Hill Got A Story. "The whitefella missionary used to teach me after hours … to give me extra education. That's where I managed to pick up my command of English." He considered himself blessed to have received a two-way education, with regular breaks from settlement life. "You'd go to church every Sunday, practice our culture every night if possible," he said.
On frequent trips to his family's country "we had explained to us how far, how long it would take from A to B to get there – walking that is, cross-country with no map recorded, except in your mind. I think I could still do that – but I can't walk!" After a mechanic's apprenticeship Mr Nelson attended teachers college in Darwin and returned to the Yuendumu school as one of the first Aboriginal teachers in Central Australia.
"There were two of us, one at Alekarenge and myself," he said. After five years of teaching Jakamarra decided the adults needed his help more, and he joined the Department of Aboriginal Affairs to support the outstation movement as an assistant community advisor.
He was a champion of Aboriginal-led economic and community development, serving on the advisory committee of the Aboriginal Benefit Account and as a director of Yuendumu's Yapa-Kurlangu Ngurrara Aboriginal Corporation and always had the back of the CLC's community development team.
As a director of the Granites Mine Affected Areas Aboriginal Corporation he helped to fund projects with mining compensation income that support Yuendumu's most vulnerable, particularly the elderly.
A lifelong advocate of truth-telling, one of Mr Nelson's last public appearances was as master of ceremonies for the 90th anniversary Coniston Massacre commemoration at Yurkurru in 2018. He was a nephew of Bullfrog, who died when Jakamarra was a young fella.
At the commemoration, he talked about the disastrous consequences of his uncle's killing of the white dingo trapper Fred Brooks in 1928. "Hundreds of Aboriginal people got shot by the punitive party led by Constable George Murray. They just went beserk," he explained. "I'm not angry," he told the ABC. "The truth needs to be told, that's all. It's time that we move on and live in harmony."
To help with this healing, he and other Yapa leaders believe we need a public holiday to mark the massacres. As for Yurkurru, one of the massacre sites: "I would like to see this turned into a national park."
His call remains unfinished business, but one who would remember it is Labor's Warren Snowdon who attended the commemoration with his "close friend for over 35 years". "We have lost a great friend and a leader of passion and conviction," the member for Lingiari said in February.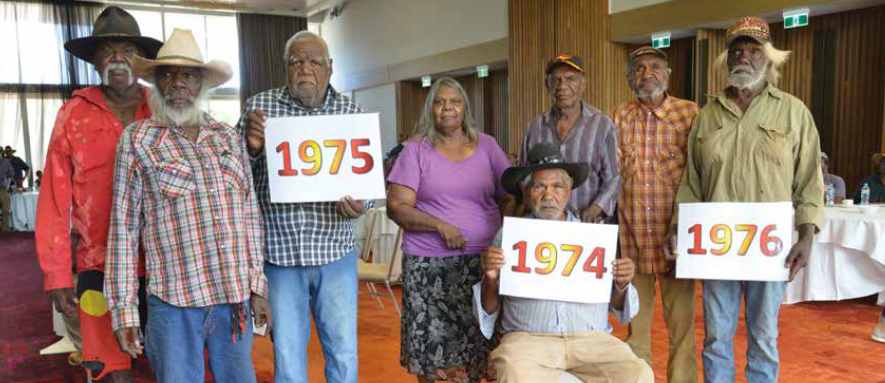 "A strong voice that demanded to be heard, a person of great intellect and knowledge."Another admirer, anti-domestic violence activist Charlie King is working on establishing an award in Mr Nelson's name.
He told the NT News the award would recognise outstanding work in the fight against domestic and family violence and should become one of the annual NAIDOC awards. Mr King recalled that Jakamarra inspired the name for "No More", the awareness campaign that works with sporting clubs to reduce family violence.
When the activist spoke with a group of Yuendumu men in 2006 about the shocking rates of domestic violence in the Territory, Jakamarra responded by waving his finger, saying "No more. No more."
"How powerful is that?" Mr King said. "We will remember him for being a giant." Jakamarra will also be remembered as a peace maker, who along with other senior men and women travelling between Alice Springs and Yuendumu, helped to prevent an explosion of grief and violence in Yuendumu following last year's police killing of Kumanjayi Walker.
"It was through their leadership, calling for calm, calling for peace, calling for justice" that worse was averted, even though Jakamarra did not achieve his aim of moving the trial to Yuendumu, Mr Martin-Jard told the ABC.
"He wanted to see his people to see justice being done." Mr Nelson worked as a Warlpiri interpreter during the early land council meetings and represented his community of Yuendumu on the council since 1988.
But more than 40 years later, following the most recent CLC elections in 2019, he told the many new young delegates why he was not yet ready to retire. "We are still very strong and still battling with the government and others who are damaging our country. I'm talking about the mining companies. That's why I joined the land council," he told them.
Mr Martin-Jard said that leadership will be missed. "He was a thorough gentleman who walked with ease in two worlds. We will all miss his wisdom and his humour," he said.
Jakamarra leaves some big shoes to fill, and not just at the CLC.
"Mr Nelson was a fighter to the end," Mr Snowdon said. "I met with him recently and he hoped those following in his footsteps would continue to protect knowledge, country and culture."
Our thoughts are with Mr Nelson's wife Lynette, his children and families.
Source: Land Rights News – March 2021