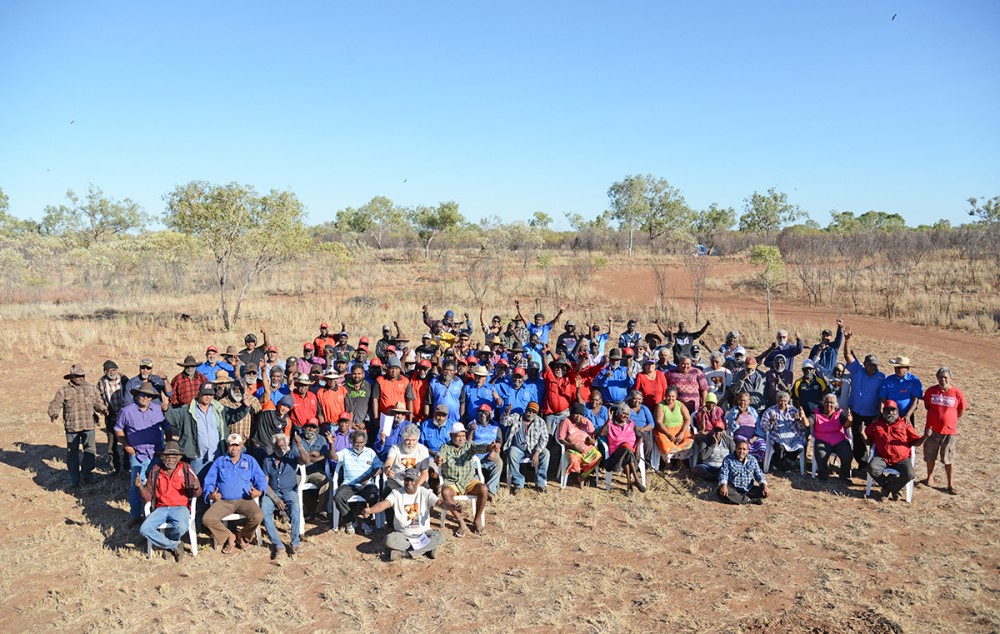 An historic meeting at Kalkaringi of the Northern and Central land councils has demanded that the Federal Government hand control of the Aboriginals Benefit Account to Aboriginal people themselves.
ABA funds are generated by mining on Aboriginal land in the Northern Territory.
The joint meeting of land councils decided to urgently develop a model for self-control.
"The Minister for Indigenous Affairs should have no role in the dispersement of ABA monies," said CLC chair Francis Kelly and his NLC counterpart, Samuel Bush-Blanasi.
They also rejected changes proposed by the Minister, Senator Nigel Scullion, to reduce Aboriginal representation on the ABA advisory committee.
"Senator Scullion wants to appoint two independent experts to the advisory committee without any consultation," the chairmen said.
"Our meeting today also called for resources to help remote community organisations apply for ABA funds to drive their own development."
The land council delegates plan to question the Minister about his proposed changes tomorrow (Thursday).