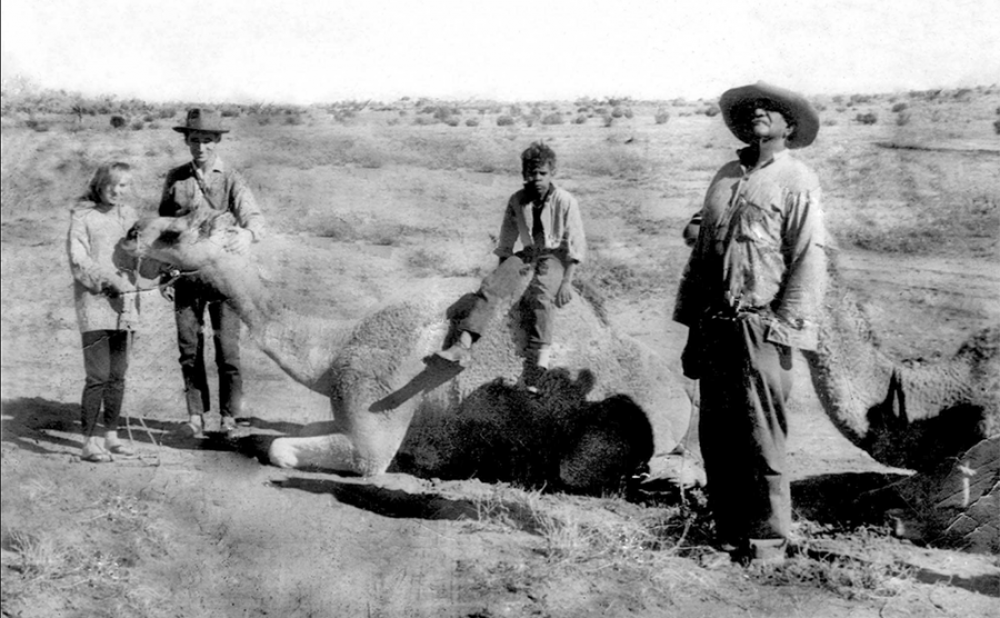 When native title holders celebrate the native title determination over the Maryvale cattle station south of Alice Springs tomorrow, they will remember their families who lived and worked there for 80 years.
At a special sitting of the Federal Court on Maryvale, Justice Charlesworth will hand down a consent determination over an area of 3,244 square kilometres.
The ceremony will take place on the banks of the Hugh River, 3.6km from the community of Titjikala, south of Alice Springs on 23 May at 11 am.
The native title holders' from the Imarnte, Titjikala and Idracowra land holding groups speak Southern Arrernte, also known as Pertame [PUR-dum], and many of them live in Titjikala, an community living area excised from the pastoral lease and not included in the claim.
The native title holders will be celebrating the recognition of their right to hunt and gather on the station, to protect their sacred sites and conduct cultural activities and ceremonies.
"This determination will also give them the right to negotiate about exploration and mining activities on their land, for example the salt mine and hazardous waste storage facility in the determination area," said Francine McCarthy, the Central Land Council's manager of native title.
The native title holders are currently negotiating an agreement with the operator, Tellus.
The European history of the determination area dates back to the 1890s, when pastoralists established what was then called Mount Burrell station.
"The area includes a site where, in the 1860s, the party of explorer John McDouall Stuart shot at three armed Aboriginal men who allegedly threatened the expedition," Ms McCarthy said.
"TGH Strehlow and other anthropologists recorded frequent violence between the Mount Burrell pastoralists and the Aboriginal land owners who resented their intrusion and kidnapping of local women."
The Rodinga Aboriginal Corporation will hold the native title rights and interests for the determination area while Maryvale Station will continue to operate as a cattle station.