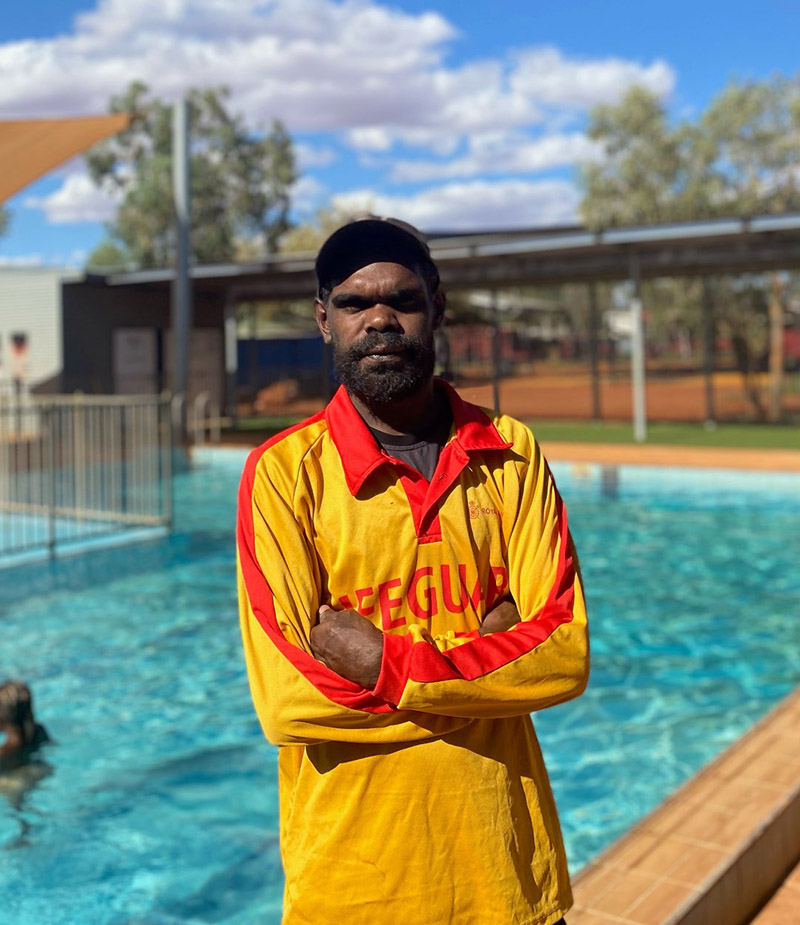 Mutitjulu has its very first home grown life guards to patrol the community's popular swimming pool.
Five young men undertook lifeguard training in January, and two have qualified as lifeguards.
Clem Taylor and David Cooley completed the course, and Daniel Breaden, Terrence Rice and Christopher Dixon are expected to qualify later in the year.
Mr Taylor and Mr Cooley are now working at the pool as fully qualified lifeguards, alongside the trainees. "I like helping look after the kids and learning about the pool," Mr Taylor said.
While locals have worked as casual pool attendants and helped to run events, the lifeguards are a first.The lifeguards know how to help someone after a heart attack, provide emergency care and rescue people from the water.
They had to show they could swim at least 200 metres, tow people, and get them out of the water safely. They learnt how to make the whole pool area safe, how to prevent problems and accidents and how to report them. They also worked on their communication skills through role plays and practised how to prevent and deal with problems and conflict.
The training course, like the pool, is funded by the community's rent income from the Uluru—Kata Tjuta National Park. Using their new qualifications and work experience, the young men can also apply for work at the Yulara pool.
The new lifeguards have brought the community one step closer to its goal of managing the pool all by itself.