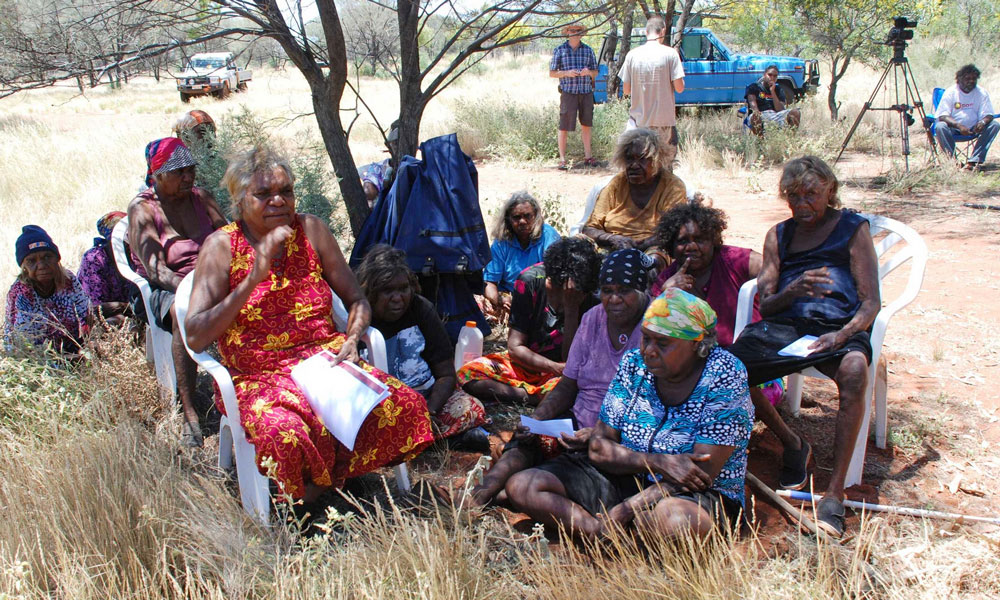 The first native title consent determination between traditional owners and a non-government conservation organisation was handed down by Justice Reeves at a special sitting of the Federal Court at the Newhaven Wildlife Sanctuary on 8 December 2010.
The determination was an excellent example of how leaseholders and native title holders can work together for the benefit of all involved.
Newhaven Station covers an area of more than 2600 square kilometres northeast of Alice Springs and is one of the largest non-government conservation areas in the world. It is a hotspot for threatened species such as black-footed rock wallabies, brush tailed mulgara and great desert skinks. One of the few recent sightings of the endangered night parrot was also recorded on Newhaven.
Birds Australia initially acquired the pastoral lease for conservation with support from the Australian Government's National Reserve System program before transferring the lease under a partnership with Australian Wildlife Conservancy (AWC).
The consent determination is important because it recognises that Aboriginal laws and customs still hold a place of importance in today's society. It also further strengthens the working relationship between AWC and the Warlpiri-Luritja traditional owners that has built up over the past five years cooperating on fire management and biological survey projects on the property.
The traditional owners and AWC now look forward to a continuing partnership that draws on a combination of science and traditional knowledge to secure the extraordinary conservation values of Newhaven and help achieve the socio-economic aspiration of traditional owners.
Any future work will now be directed towards the setting up of a prescribed body corporate.