CLC DELEGATES – REGION 5
West
MARTIN JUGADAI
Mount Liebig (Amundurrngu)
Languages: Luritja and English.
Aged care worker at Mount Liebig.
"I worked in mental health for nine years in Mt Liebig, Papunya and Kintore. I look forward to working with the other delegates to make good things happen. I want to teach young people both ways and set up an art centre. I feel good standing up for my people."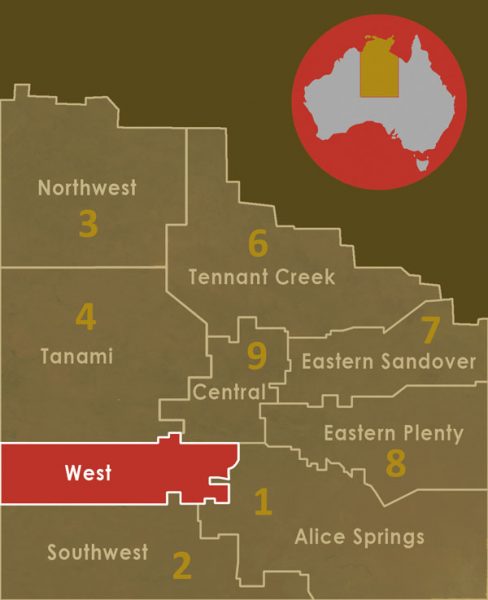 JASON BUTCHER
Papunya
Languages: Luritja, Warlpiri and English
Teachers aide."I'd like to make changes in our community, learning music and playing in concert. My father started the bush bands bash they have in Alice Springs every year."
JEFFREY ZIMRAN
Ikuntji (Haasts Bluff)
Languages: Pintupi, Luritja and English.
Assistant teacher at Ikuntji and interpreter with the Aboriginal Interpreter Service. Former board member of Pintupi Health. "I would like to see more ranger programs happening in the region. It's really important to teach the young ones how the land connects the people and to teach them both ways."
SIMON DIXON
Ikuntji (Haasts Bluff) outstations
Languages: Warlpiri, Luritja, Pintubi and English
Taught guitar and song writing at Yirara College in Alice Springs for 16 years, "encouraging young people to be good people".
"I have been doing pastoral care in Alice Springs town camps since 1990 and I am a now pastor, a reverend for the Lutheran church in Haasts Bluff since 2017."
LYNDA LECHLEITNER
Papunya outstations
Language: English.
School of the Air tutor. Worked for Congress and was a member of its executive. Completing a diploma in drug and alcohol services. "I am tired of listening to people without acting."
RODERICK KANTAMARA
Mount Liebig outstations
Languages: Luritja, Warlpiri, Ngaanyatjarra and English.
Worked for night patrol and as assistant teacher at Amundurrngu (Mt Liebig). "I am a pastor and I gave my life to God. I used to travel everywhere for gospel and teaching. For the last couple of years I've been working with young people, catching and breaking in horses. I try to teach and encourage others."
TOMMY CONWAY
Walungurru (Kintore)
Languages: Luritja, Pitjantjatjarra and English.
Walungurru Ranger and member of the MacDonnell Regional Council. "I am helping to start a ranger program at Kintore. We have been visiting rock holes, soakages, tjukurrpa places and sites for years and we are still trying to get it going. We worked with the CLC on fire management a few years back and we want to keep that going."
RAYMOND MAXWELL
Walungurru (Kintore) outstations
Languages: Pintupi, Luritja and English.
"I am trying to be strong for my community at meetings. I am a new CLC delegate and want to stick on for the next three years, be strong at CLC meetings. I will be there."
TERRY MORRIS
Mbunghara
Languages: Luritja and English.
"I am coming to meetings so I can learn more. I've been on the land council for a while now and am still learning. I need to listen to the old people, then I will start to speak up."