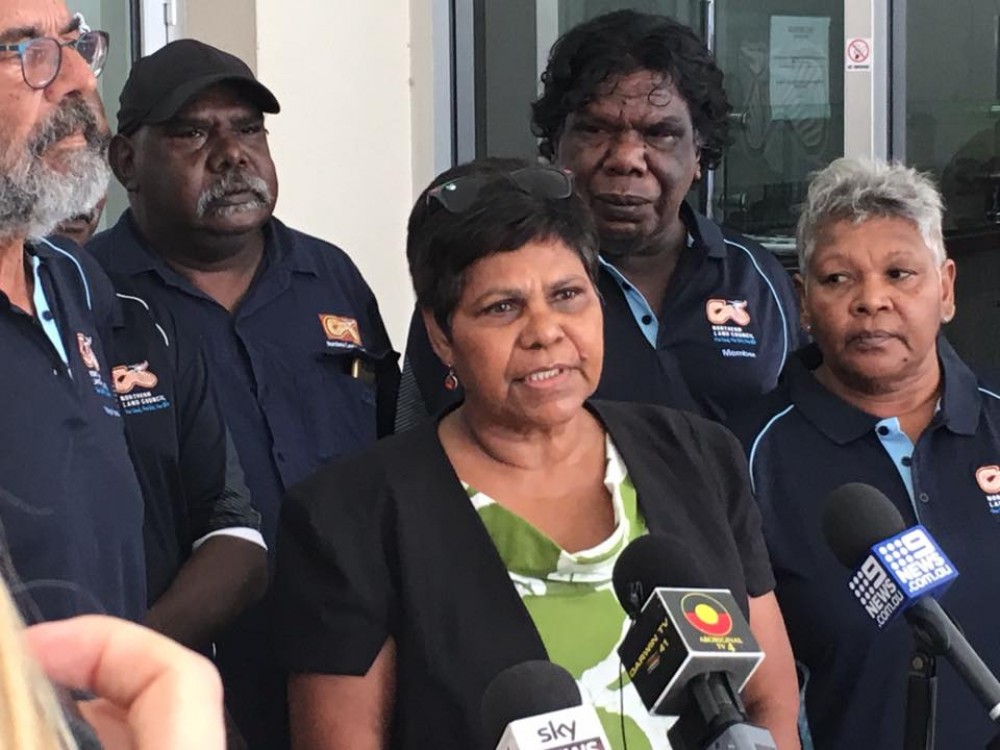 The Central Land Council welcomes the appointment of Marion Scrymgour, the Territory's first female land council CEO.
CLC chair Francis Kelly said the appointment of a woman to the Northern Land Council's top administrative position was an historic achievement and a win for equality.
"It's another first for Marion, from first Aboriginal woman to be elected to the NT's Legislative Assembly to first female land council CEO," Mr Kelly said.
"I am sure she will be a good leader for the NLC and make them all proud."
CLC CEO Joe Martin-Jard congratulated the NLC executive on having made a fine choice.
Mr Martin-Jard has known his new counterpart for many years and has come to highly respect her.
"Marion's and my paths have crossed for two decades. I admire her tenacity and inclusivity and know how much she cares for Territorians from all walks of life," he said.
"I am sure we will work well together. Marion will build on Joe Morrison's positive legacy and provide the Northern Land Council with the stability it deserves."
He said Ms Scrymgour has family ties to the CLC region through her father and, having worked in the NLC's legal and land management sections in the 1980s, has first hand knowledge of the challenging work of the land councils.
"I look forward to working with Marion on tackling some of the common priorities of our constituents, none of them more urgent than sorting out the housing crisis in remote communities."