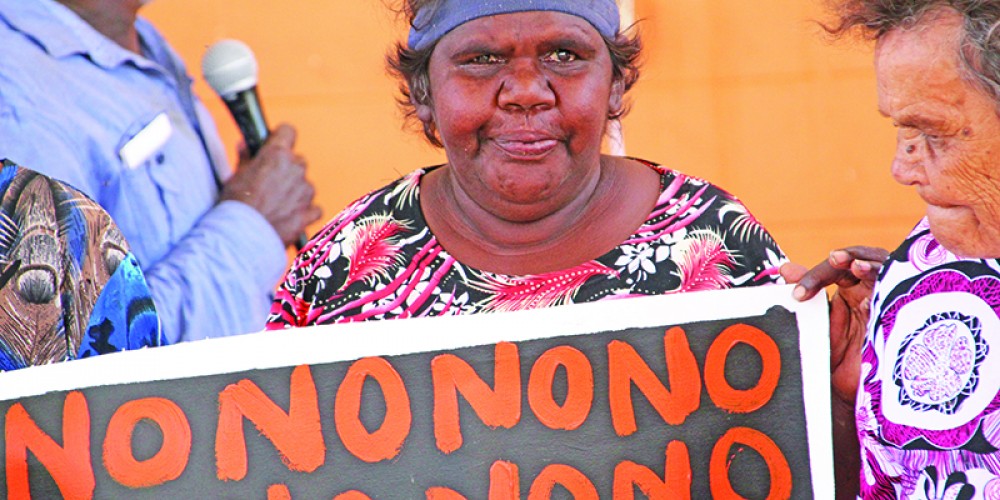 Central Land Council chair Francis Kelly has congratulated the closest neighbours of the shortlisted site for a national nuclear waste storage facility near Alice Springs on their successful campaign opposing the proposal.
The residents of the remote communities of Oak Valley, Walkabout Bore, Titjikala and Santa Teresa are learning today that the Arid Gold Date Farm has been excluded from the federal government's shortlist.
"They have worked hard to have their voices heard and are breathing a big sigh of relief," said Mr Kelly.
"Earlier this year the CLC met with all three communities' traditional owners, government representatives and conservation groups to make sure the residents had all the information they needed to make up their minds.
The communities decided to oppose the nuclear waste dump and we've supported them all the way.
My heart goes out to the Adnyamathanha traditional owners whose country is left in the race now."
Mr Kelly expressed surprise that the federal government claims 'broad levels of community support' for the Barndioota site near Hawker in the Flinders Ranges.
The site which was nominated by a former Liberal Party politician is adjacent to the Yappala Indigenous Protected Area.
"What about the people who must look after that country?" he asked. "They have also spoken up strongly against a nuclear waste dump.
Nobody asked them before their country was nominated. They are in the same boat as our mob was and they must really be in shock today."
Mr Kelly said the CLC has consistently advocated for a site selection process based on science and true community consent, not on politics.