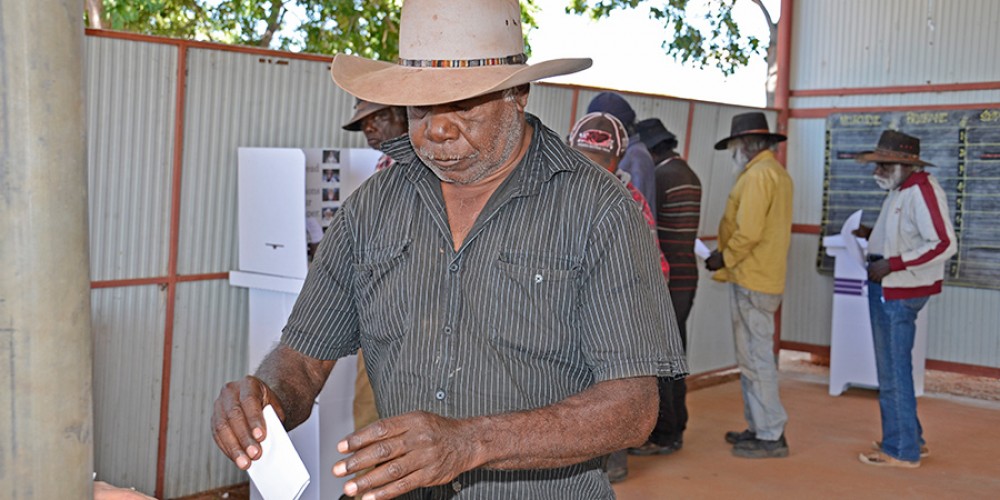 Elected delegates from 75 remote communities and outstations across the south of the Northern Territory are travelling to Uluru today to vote for a new Central Land Council chair, deputy chair and Executive Committee.
The 90 delegates will also elect five members of the Aboriginals Benefit Account (ABA) Advisory Committee, which advises the Indigenous Affairs Minister on the expenditure of the royalties equivalent-funded community grants program.
Council has reserved two of the five positions for female delegates.
ABA Advisory Committee members and CLC delegates serve three year terms, with delegate elections for the current term of council concluding last week.
The leadership elections at Yulara Pulka outstation on Wednesday, 20 April, overseen by the Australian Electoral Commission, will use a preferential voting system.
Ahead of the vote, the new delegates will take part in an all-day induction at the Ayers Rock Resort on Tuesday, 19 April.
The session aims to help delegates to familiarise themselves with their responsibilities of determining the CLC policy and strategic direction, as well as with new legislation.
"The day is only the first step in the CLC's ongoing governance capacity development program," said CLC director David Ross.
"Our policy staff has teamed up with a locally experienced governance expert to design and deliver a program that meets the unique needs of our elected members and builds on their strengths."
Council meets three times per year in different locations across the CLC region, while the Executive meets between Council meetings.
Delegates and Executive members also attend regional meetings in remote communities throughout the year.
Download the CLC's governance manual (.pdf)