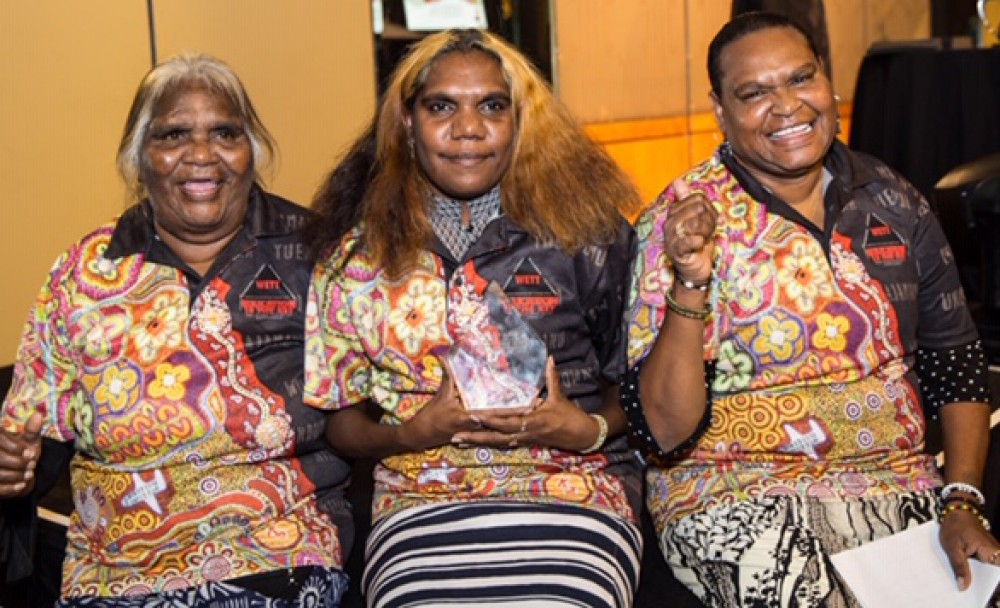 Professor Mick Dodson and his fellow Indigenous Governance Awards judges are visiting Northern Territory communities this week to meet two Aboriginal groups that are investing millions of dollars of royalty and lease income in community development projects.
Award finalists, the Warlpiri Education and Training Trust (WETT) advisory committee and Alekarenge's community lease money working group, are competing in the non-incorporated governance category with Tangentyere's Strong Families for Children project in Arlparra.
All three finalists in this category of the national awards are from central Australia, perhaps because the judges value organisations that embed culture at the heart of everything they do.
"We are looking for organisations and initiatives that have the ability to draw upon traditional governance models to effectively respond to contemporary challenges," Professor Dodson said.
"As judges we recognise that these projects have been at the response of community need, which has enabled consideration of longer term strategies for change."
Two groups have been recognised for the great work they're doing in their communities with the support of the Central Land Council's community development team.
The WETT has supported lifelong learning projects for Yapa for more than a decade.
In 2017-18 alone, the trust invested almost $6.7 million in 14 new community-driven education and training projects in Yuendumu, Lajamanu, Willowra and Nyirrpi.
That's on top of 21 ongoing projects ranging from community learning centres and early childhood activities to youth diversion and leadership training.
"We have worked for a long time for WETT, all the educators working hard together to make good decisions for the communities and the programs," Barbara Napanangka Martin, from Yuendumu, said.
Ms Martin is one of the experienced teachers on the WETT committee that monitors the projects and advises the Kurra Aboriginal Corporation on how to invest royalties from the Granites mine in the Tanami.
She plans to tell the judges about the committee's succession planning and the five new members under the age of 35 who joined the committee following community elections in 2018.
"We are teaching younger committee members who can learn to be strong," she said.
Since 2012, Alekarenge invested almost $800,000 of its community lease income in youth media, driver training and school holiday initiatives, as well as sports facility upgrades.
A community working group uniting traditional owners and residents from four language groups and all ages committed a further $265,000 for new projects.
Group member Graham Beasley said winning the award would help Alekarenge.
"The prize money would go into our community projects, doing things for our children and their futures."
The winner will be announced later this year.