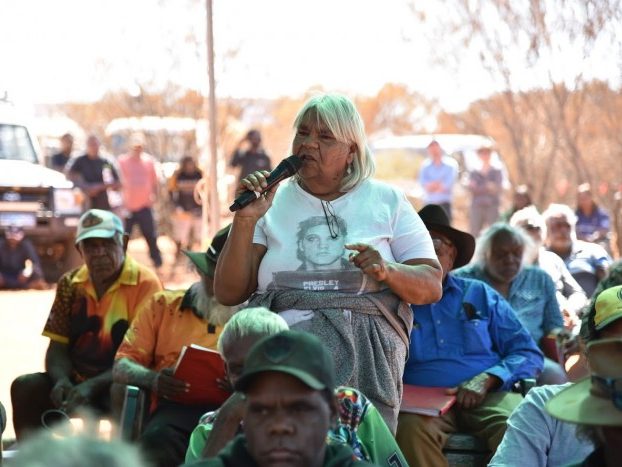 The Central Land Council has rejected a legislated Aboriginal voice to parliament.
Meeting at an outstation near Uluru today, the delegates passed the following resolution unanimously:
"Council sees that governments change.
We are the Aboriginal voice of central Australia. We are tired of government changing laws that affect our lives.
Our laws were here first, they are the original laws of this land.
Our systems of governance are still strong. Our voice needs to be embedded in the foundations of this nation.
We reject symbolic recognition in the constitution.
We want to be part of designing the voice to parliament. We demand that it be protected in the constitution."
The CLC delegates heard from former Referendum Council members Professor Megan Davis and Pat Anderson, and Anangu leader Sally Scales before they debated the resolution.
They were concerned that a legislated voice can be abolished by the stroke of a pen.
"The abolition of ATSIC is still fresh in the minds of our members," CLC chair Sammy Wilson said.
"This government will be struggling to win over Aboriginal people in the heart of the nation for its plans."
For images of the council meeting go to http://tiny.cc/3u6bfz
MEDIA CONTACT: Elke Wiesmann | 0417877579| media@clc.org.au