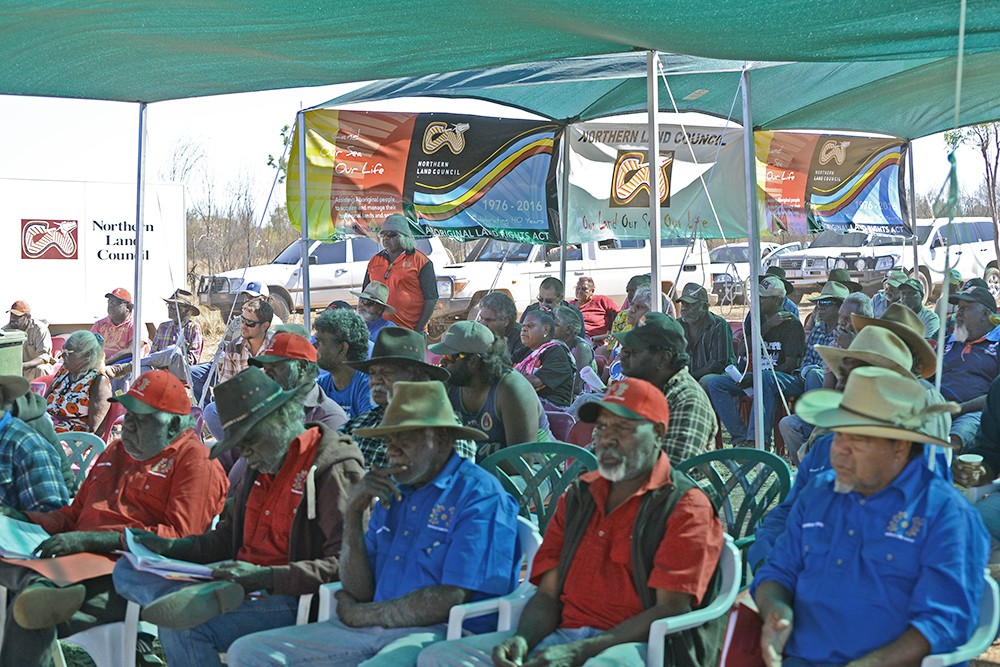 Traditional owners of Karlu Karlu (the Devils Marbles) in the Northern Territory are calling for the prosecution of those responsible for the recent desecration of their sacred site and for visitors to respect their longstanding wish not to drink alcohol anywhere at the site.
The Central Land Council has asked the Aboriginal Areas Protection Authority to take legal action under the NT Sacred Sites Act against the individuals who defecated on the site and circulated a video of the desecration that was published by numerous news web sites and papers around the country.
The traditional owners told CLC chair Francis Kelly during a site visit that they feel deeply distressed and upset about the incident and believe it has demeaned their culture.
"They are feeling very hurt and angry," said Mr Kelly.
"One elder said: 'When I see that video it is not only him shitting on our site but shitting on our culture. We see that and we think that he sees our culture as shit. In the old days he would have been speared in the leg'."
The incident has opened old wounds for some of the traditional owners.
"Why do they hate us?" asked Sonny Curtis.
"Everybody knows we are strongly saying we would like to share our country. It's here for everyone, all of us to enjoy. But somehow they want it all, don't want us to have any say at all."
Mr Curtis reiterated the traditional owners' well-documented desire for an alcohol ban at Karlu Karlu because they believe that drinking promotes disrespectful and unsafe behaviour.
"There shouldn't be any grog. The best thing would be for people not to have grog at all when they are at a sacred site. Just enjoy the scenery, not drink grog because we all know grog brings lots of trouble."
Traditional owners have requested signage at Karlu Karlu that informs visitors of their wish.
They also called on the company that brought the perpetrators of the desecration to the Tennant Creek region to apologise to them both publicly and privately.
They plan to raise the matter directly with AAPA at the CLC meeting in Tennant Creek this week.
The maximum penalty for individuals who desecrate a sacred site is $61,600 or two years jail.