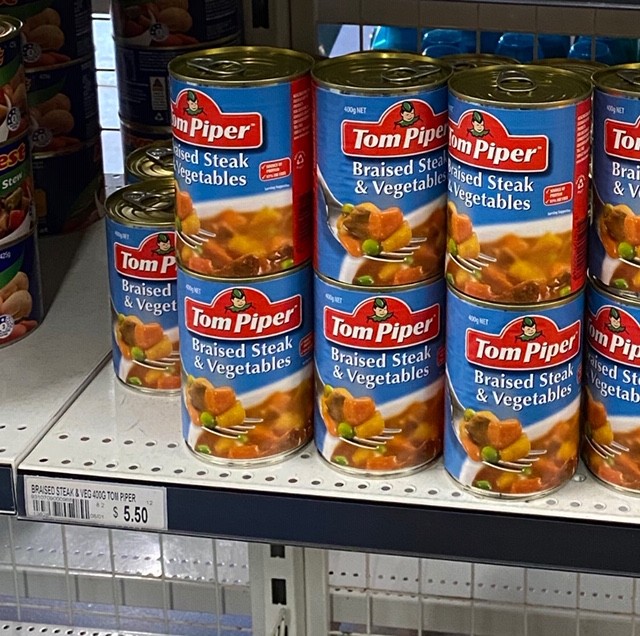 The Central Land Council warns that unless governments ensure food supply in remote communities, residents will defy orders and continue to travel to regional towns.
"Governments have assured our constituents that they will have everything they need in their communities to stay safe and well during this difficult time. We are holding them to this promise," CLC chief executive Joe Martin-Jard said.
"They must monitor the price of key food items in remote community stores and come down hard on any price gouging."
"We need immediate freight subsidies and supply guarantees for these stores so they can reduce their prices and don't run out of essential supplies," he said.
Even before the pandemic hit, remote community residents paid, on average, 60% more in their stores for a healthy food basket and many travelled to regional towns to buy cheaper groceries.
With that option now gone they are forced to rely on community stores where food and other essentials are becoming increasingly unaffordable and scarce.
The CLC is concerned that remote community residents will travel in and out of biosecurity areas to shop in Alice Springs.
"In one community story a lettuce costs $10. People pay $5.50 for tinned steak when they could buy it at a major supermarket for $1.70. Some tins of food at that store go for $10," said Mr Martin-Jard.
He has called on governments to boost emergency food relief programs and work with Coles and Woolworths to set up a separate online ordering system for remote aged care, nutrition and other services affected by the supermarkets' limitations on bulk purchases of food and hygiene products.
"This is only fair, especially since Aboriginal people out bush are arguably the only Territorians who are struggling to access groceries at town prices," he said.
On 20 March, the NT land councils and Aboriginal medical services asked the NT government unsuccessfully to declare the entire Territory and the remote border region with Western Australia and South Australia a COVID-19 special control area.
Under this proposed "we're-all-in this-together" approach, movement into and out of this area would have become subject to a 14 day quarantine period.
"Last week, we consented to the government declaring all local government areas outside Alice Springs and Darwin biosecurity areas," Mr Martin-Jard said.
"We were surprised and dismayed about the decision to exempt pastoral leases from the biosecurity areas at the 11th hour. However, we fully support the health intent of the declaration and are working with governments to make things work."
The CLC is working with the NT government to administer permits for essential workers and contractors visiting these areas.
It is being inundated by phone calls from people wanting to access Aboriginal communities and land but not all of them deliver essential services.
"If you are a worker or contractor who does not provide an essential service please stop calling," Mr Martin-Jard said.
"If you are please apply for a permit at remote.travel@nt.gov.au. The government will vet your application and issue photo identifications to applicants we approve."
"Anyone seeking permits on compassionate grounds should contact our permits section."
MEDIA CONTACT: Sasha Pavey | 0488 984 885| media@clc.org.au