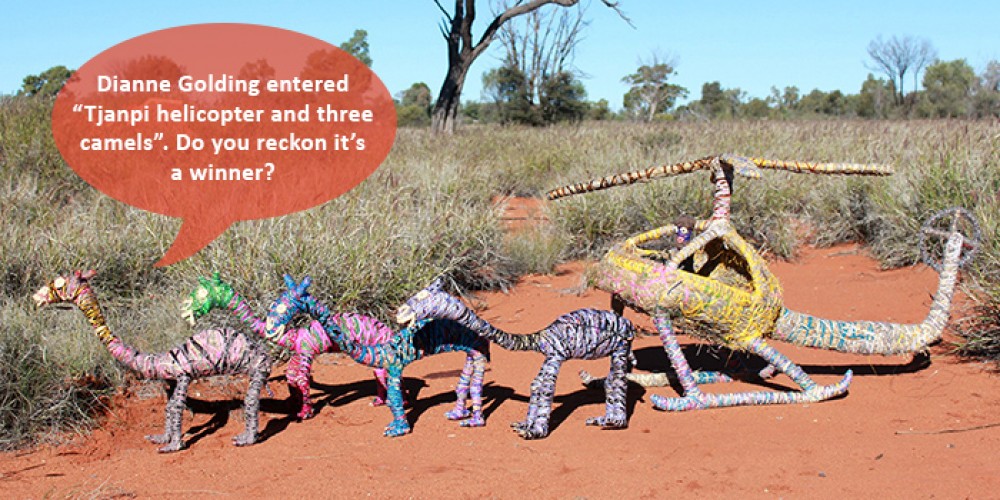 Hetti Perkins' art pick celebrates 40 years of land rights Art lovers from around the world are in for a special treat as curator Hetti Perkins arrives in Alice Springs this weekend to judge the overall winner of the $15,000 Vincent Lingiari Art Award.
The choice of the eldest daughter of the Central Land Council's first chair, Charlie Perkins, will be revealed on Wednesday 7th September at Tangentyere Artists Gallery in Alice Springs, at the opening of the Our Land Our Life Our Future exhibition.
Ms Perkins will choose from a shortlist of 23 art works – paintings, installations, sculptures and collaborative works – created by central Australian Aboriginal artists to celebrate the 40th anniversary of land rights.
"The range and quality of works produced for this exhibition indicates the significance of this landmark event in Australia's history. It is an honour to be part of this celebration and I am excited to see the works displayed at Tangentyere Artists," said Ms Perkins.
"The breadth of themes and mediums reflects the wonderful diversity of Aboriginal artistic traditions and shows how this cultural bedrock has been so brilliantly interpreted for our contemporary world.
Choosing a winning work from an exhibition of works that are of equally exceptional merit is never going to be easy," she said.
"I'll be looking for a work that best captures the moment – the zeitgeist – of Aboriginal experience today in response to the theme of Our Land Our Life Our Future.
While there can only be one winner, the exhibition is certainly a 'win' for art lovers as all of these incredible works will be available for sale – a not to be missed opportunity!"
Vincent Lingiari's son Timmy Vincent is travelling from Kalkaringi to announce the winner.
South Australian artist David Frank, who won the Central Land Council Delegates' Choice Award for his painting Our Future at Kalkaringi earlier this month, will also travel to the opening from his home community of Indulkana. His work depicts the famous scene of Gough Whitlam pouring red dirt into Vincent Lingiari's palm.
In June Aboriginal artists from Central Australia submitted one work for each of the 40 years of the Aboriginal Land Rights Act (NT) 1976, the high water mark of Aboriginal rights in Australia.
Our Land Our Life Our Future will run for a month and provide Aboriginal workers from Desart member art centres with the chance to gain on the job training and experience in all aspects of curatorial practice.
The exhibition, made possible by the support of Peter Kittle Motor Company, Newmont Australia and the Copyright Agency Cultural Fund, kicks off the busy Desert Mob weekend.