CLC DELEGATES – REGION 8
Eastern Plenty
NEVILLE PETRICK
Irrerlirre (McDonald Downs)
Languages: Alyawarr, Arrernte and English.
Works with the My Pathways Corporation at outstations in his region.
"We work on things like welding beds. I welded a cross for the outstation cemetery. This is my fourth year as a CLC delegate. I learn a lot from the old people at council meetings and talk to people in my region."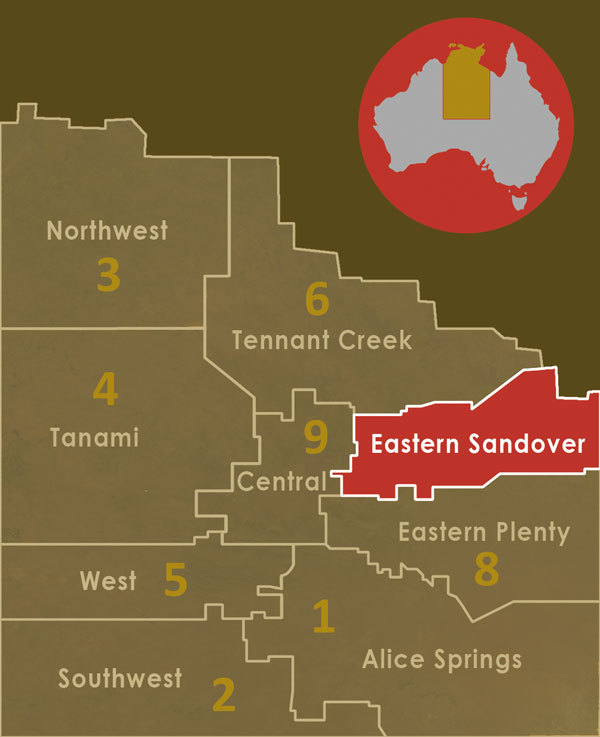 JOSHUA RANKINE
Urlampe
Language: English.
Does community projects for the Arremewelke Council. First time delegate and Sydney Roosters supporter. "I worked to improve Urlampe outstation using exploration royalties."
KEVIN BLOOMFIELD
Alcoota (Engawala)
Languages: Alyawarr, Eastern Arrente and English
Alcoota local authority member, former night patrol worker, station hand and clinic driver.
"I have been helping sick people, family and friends, also with land claims and sacred site protection."
NIGEL BLOOMFIELD
Mount Eaglebeak
Languages: Eastern Arrernte, Alyawarre and English.
Stockman on Alcoota Station "I am proud to be on council and will carry on for my dad. I am the new generation. Don't forget the younger generation. I want to see people working together. I am happy to help my elders for showing me and I am going to help future generations.
PHILLIP ANDREWS
Akarnenhe Well
Languages: Arrernte, Alyawarre and English
Station hand on Huckitta Station. "I am a first time delegate. My father-in-law was a CLC delegate and taught me about speaking up for country. He passed away in 2018."
ERIC PETRICK
Atitjere (Harts Range)
Languages: Alyawarre and English
"I spent 11 years working on the roads, operating rollers, graders and water trucks for various companies. I have also done community work in sport and recreation and coached football. I was the assistant coach of the Desert Warriors football team that travelled to Darwin to take on the Tiwi football team."
ANDREW REIFF
Bonya
Languages: Eastern Arrernte and English.
Worked on Atula station with his uncles and brothers. "Also representing Bonya and surrounding areas as a CLC delegate. I worked on sacred sites clearances all around Plenty highway, also helping other traditional owners and learning about their area. I work at Bonya council doing repair and maintenance work on fences, taps, gates, roads and trees."