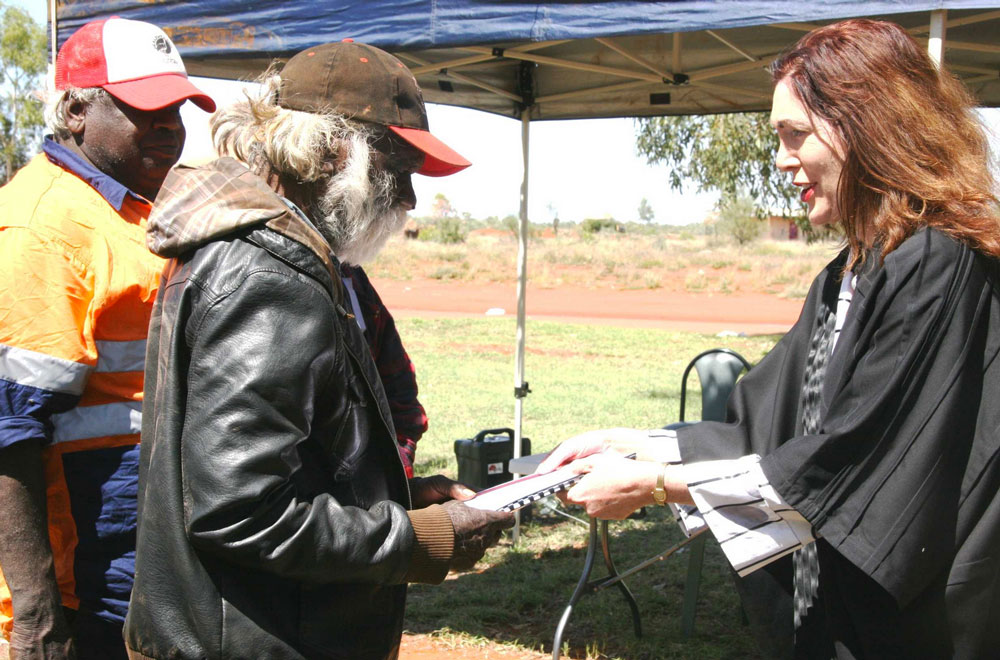 The determination of native title over the entire Singleton Pastoral Lease was handed down by Justice Collier at a special sitting of the Federal Court at Alekerange on 7 September 2010.
The determination area covers an area of nearly 3000 square kilometres on Singleton, which is north of Alekerange and south of Tennant Creek.
The determination by consent is between the parties, the applicants and respondents, the NT Government and NT Gas.
The parties have agreed that non-exclusive native title exists on Singleton in favour of the applicants and provides for native title holders to access the property for traditional activities such as hunting and ceremony.
It also allows native title holders to be considered if a third party plans any development on the determination area.
Any future work will now be directed towards setting up a prescribed body corporate.